Media kit
Turnitin's mission is to ensure the integrity of global education and meaningfully improve learning outcomes.
If you're a member of the media and would like to talk about our mission, services and more, please send an email to press@turnitin.com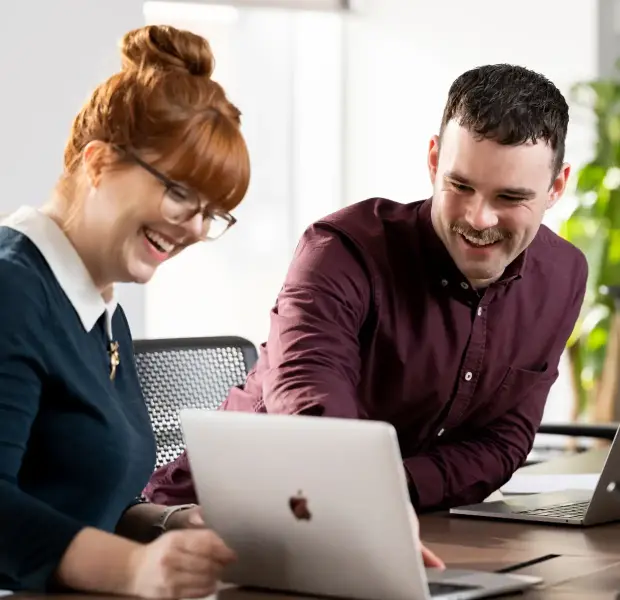 About Turnitin
More than 25 years ago, four University of California students built a peer-review application that helped students receive feedback from their classmates. In preparing work for peer review, they identified text similarities across student content and found a new challenge to tackle: ensuring the highest levels of integrity of written work. And thus, Turnitin was founded.
Since then, Turnitin has helped ensure integrity in writing for more than 40 million students at all educational levels in over 16,000 institutions across more than 140 countries. Today, Turnitin's purpose is to empower students to do their best, original work across all subjects and assessment types.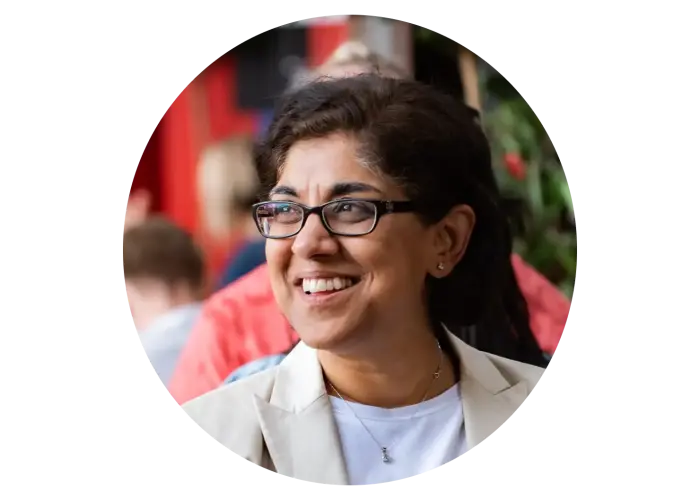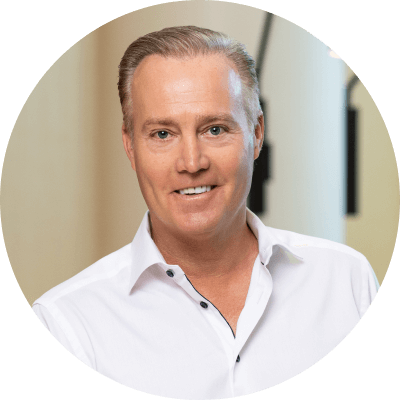 Chief Executive Officer
Chris Caren
Chris Caren joined Turnitin in 2009 as Chief Executive Officer. Chris led the transition of Turnitin from a company focused on plagiarism prevention to one that provides solutions that promote academic integrity, streamline grading and feedback, and improve outcomes across educational levels and content areas. Chris previously worked for Microsoft Corporation as GM of Microsoft Business Solutions. Although his career has focused on software businesses, he comes from a family of scientists and educators. He holds an MBA with distinction from Kellogg School of Management and a bachelor of science in Engineering from Stanford University.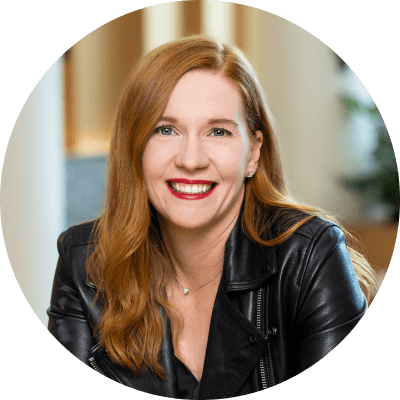 Chief Product Officer
Annie Chechitelli
Annie Chechitelli has spent the past two decades innovating with educators to expand access to education, meet the quickly changing needs of learners, and empower students to do their best, original work. As the Chief Product Officer at Turnitin, Annie oversees the Turnitin suite of applications which includes academic integrity, grading and feedback, and assessment capabilities.
Prior to joining Turnitin, Annie spent over five years at Amazon where she led Kindle Content for School, Work, and Government and launched the AWS EdTech Growth Advisory team, advising education technology companies on how to grow their product and go-to-market strategies with AWS.
Annie began her career in EdTech at Wimba where she launched a live collaboration platform for education which was ultimately acquired by Blackboard in 2010. At Blackboard she led platform management, focused on transitioning Blackboard Learn to the cloud.
Annie holds a B.S. from Columbia University and an M.B.A. and M.S. from Claremont Graduate University. She lives in Seattle, Washington with her husband and three children and is an avid tennis player.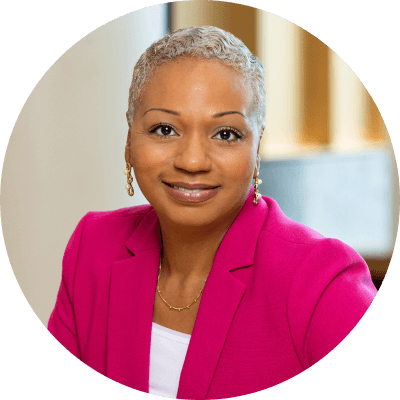 Chief People Officer
Marissa Farrar
Marissa Farrar is the Chief People Officer at Turnitin. Before joining Turnitin, Marissa held HR leadership roles at Merck, Raytheon, Kimberly-Clark, Mölnlycke Health Care, and AECOM where she oversaw the employee experience, drove attraction, retention, and development of top industry talent, and helped embed diversity, equity and inclusion throughout organisational processes. She comes from a family of educators, who stressed the importance of academic integrity and excellence at an early age, and, in joining Turnitin, returns to her education roots. Marissa is a double-degree graduate of Rutgers University, completing majors in both Labor & Industrial Relations and Communications before earning her masters in Human Resource Management.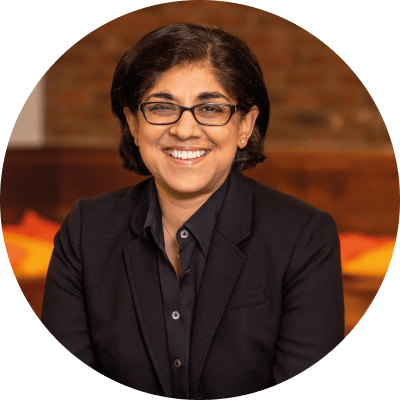 Chief Customer Officer
Zemina Hasham
Zemina Hasham is the Chief Customer Officer at Turnitin. Zemina has a deep background in education technology. She led both pre-sales and post-sales functions for a global customer base at both Elluminate and Blackboard. Zemina has built and run large teams of solutions engineers, trainers, consultants, customer success agents, and technical support staff. Her passion for working with customers comes from seeing educators successfully use technology to improve student learning. Zemina holds a bachelor of education, bachelor of science, and a master of science in mathematics from the University of Calgary.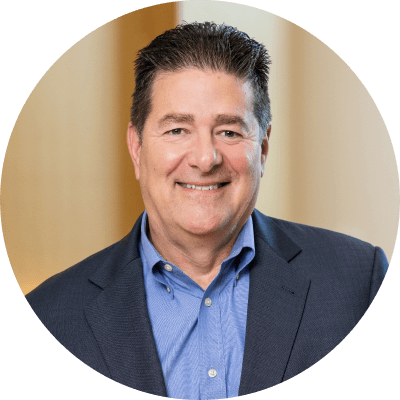 Chief Revenue Officer
Maurice Heiblum
Maurice Heiblum is the Chief Revenue Officer at Turnitin. Maurice is a seasoned executive with over 25 years of experience, building and leading entrepreneurial software organizations from early-stage to high growth, profitable, cash generating businesses. Prior to joining Turnitin, Maurice led teams at Blackboard, Elluminate and Nearpod. For the first decade of his career, he served in sales, management, and marketing roles at IBM. Maurice earned his bachelor's in finance, specializing in marketing, from New York University. He resides in North Carolina with his wife Carol and their two children.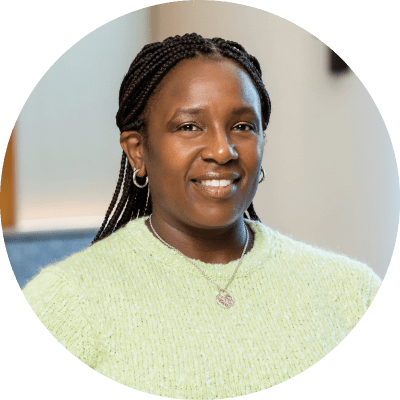 General Counsel and Corporate Secretary
Hazel-Ann Mayers
Hazel-Ann ("Hazel") Mayers is General Counsel and Corporate Secretary at Turnitin and is responsible for the Company's global legal affairs. Prior to joining Turnitin, Hazel held various roles at Viacom and CBS, including serving as Chief Business Ethics and Compliance Officer at CBS and General Counsel of Simon and Schuster, a CBS subsidiary. She began her legal career as an associate at Willkie Farr & Gallagher LLP and Proskauer Rose LLP. Hazel holds a B.A., Pre-Law (summa cum laude) from the City College of New York, a J.D. from Harvard Law School, and a certificate from the Advanced Management Program at Harvard Business School. She is currently an adjunct professor of law at Fordham Law School. An advocate of giving back to her community, Hazel serves on the advisory boards of the Foundation for the City College of New York and the Women in Law Empowerment Forum.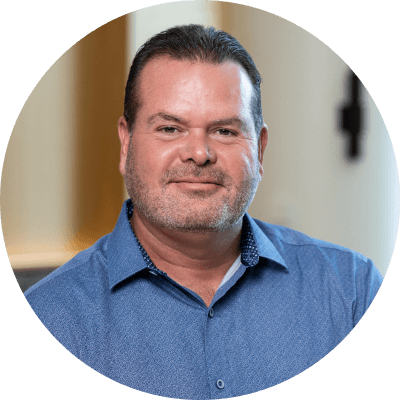 Chief Technology Officer
Mike Mitrione
Mike Mitrione is the Chief Technology Officer for Turnitin. Mike joined Turnitin in 2020 after the company acquired ExamSoft, where he served in the same position for three years. Previously, he has held business and technology roles at MONI Smart Security, RealPage, and Southwest Airlines. Mike brings over twenty years of experience in building productive relationships, defining corporate strategy, and aligning cost-effective technology solutions to solve complex and crucial business problems. He holds a bachelor's degree in computer science from the University of Central Florida.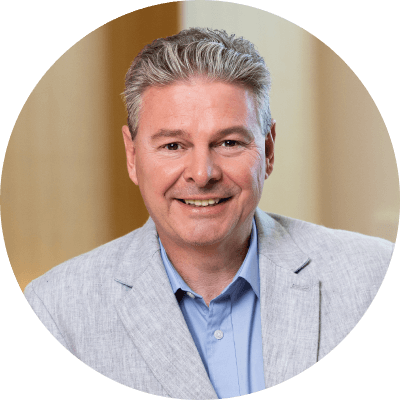 Chief Financial Officer
Peter Rendall
Peter Rendall is Chief Financial Officer of Turnitin, based in the Greater Boston Area. Peter brings over 20 years of global experience serving in executive leadership roles in finance and operations, most recently as the Global CFO of Unispace, a $400M revenue business. He has operated as CFO of public companies such as Elcom, an IT services business, and KVH Industries, a maritime satellite connectivity and navigation systems business. Peter was the CEO of Top Layer Security, a private cybersecurity business private company. Over his career, Peter has led three successful sale transactions to both strategic buyers and PE firms. He has also led due diligence and integration efforts for several acquisitions. Peter grew up in the U.K. and began his career in London with PWC before moving to Boston. Peter holds a BS in biochemistry from the University of London and became a Chartered Accountant in 1991.
Contact us
Only media inquiries will receive a response. If you're a Turnitin customer and have a question about our solutions please visit the Support Center .