Amplify your
academic integrity

standard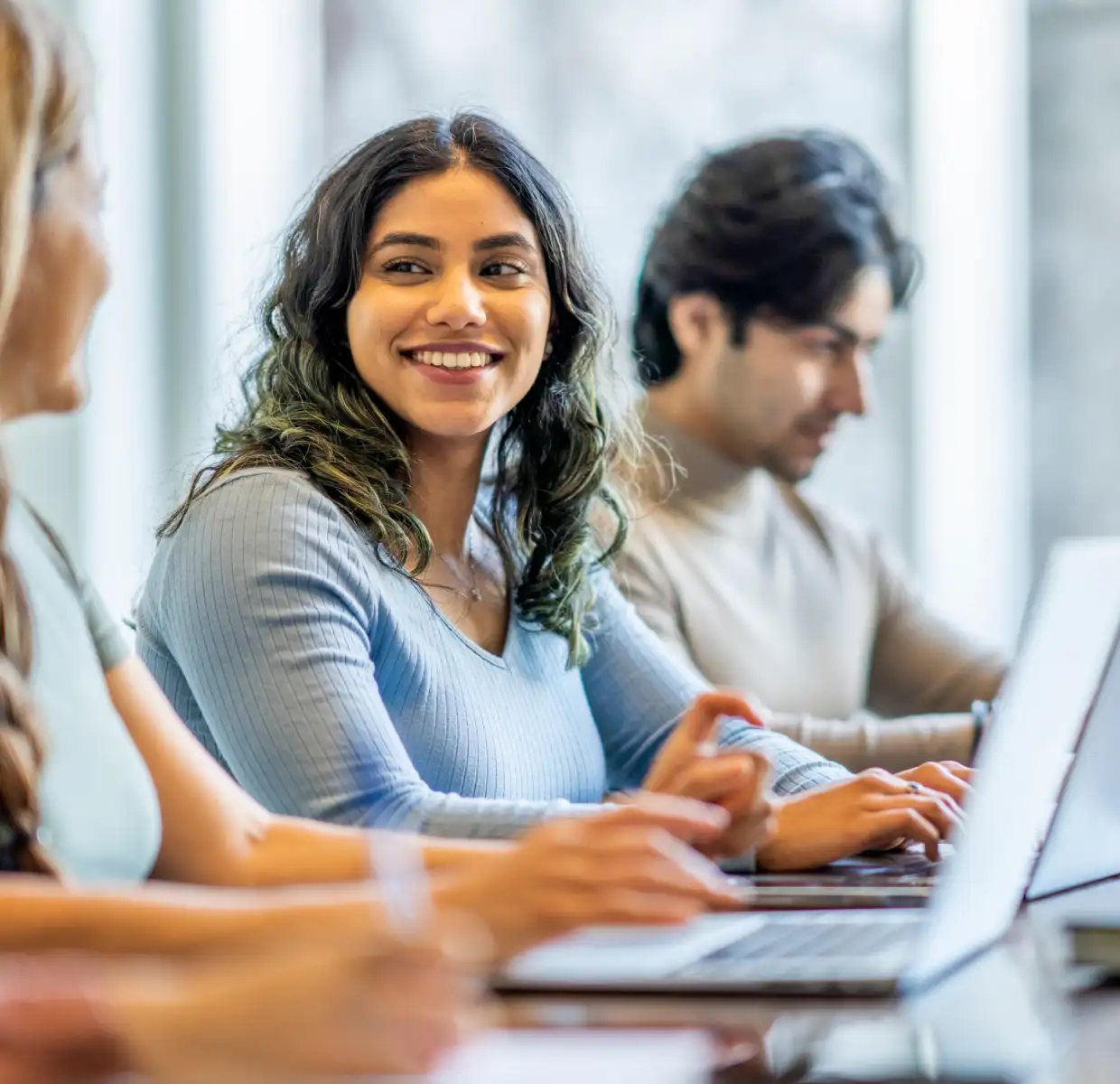 Keep integrity at the core of all student work.
What you can do with Turnitin Originality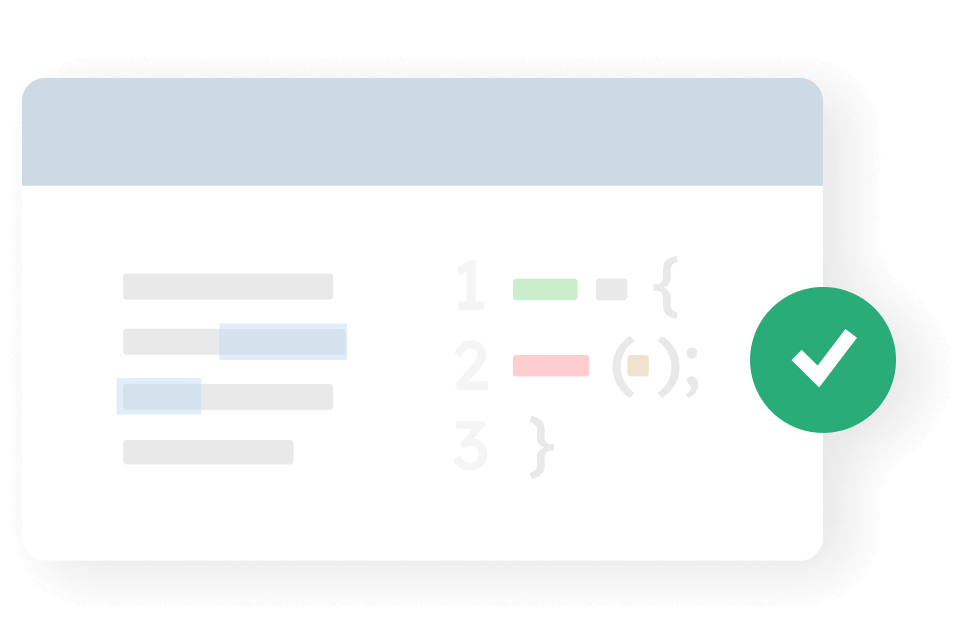 Address emerging trends in misconduct
Check for existing as well as new forms of academic misconduct - such as AI writing, contract cheating, and AI paraphrasing (coming soon).
Get insights that set students up for success
Clear, actionable data helps educators track student performance across their cohort and assess potential misconduct issues.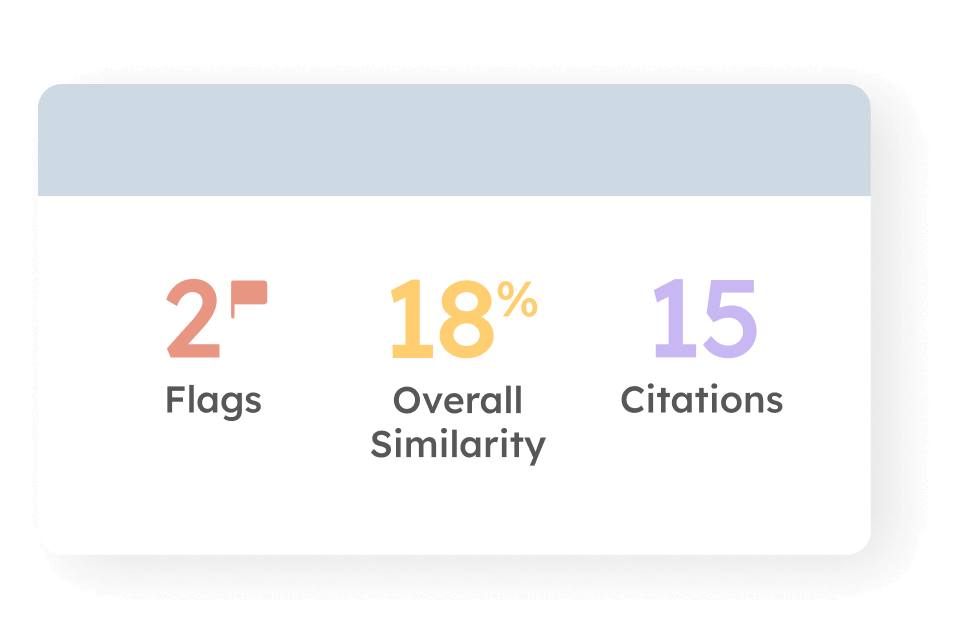 Guide students to high-quality writing
Students receive real-time formative feedback on text similarity, grammar and citations as they work, helping them make corrections before final submission.
Features Overview
Turnitin Originality helps students, instructors and administrators ensure the integrity of academic work.
AI writing detection
Identify content generated by AI writing tools such as ChatGPT in student submissions with our AI writing detection indicator and report.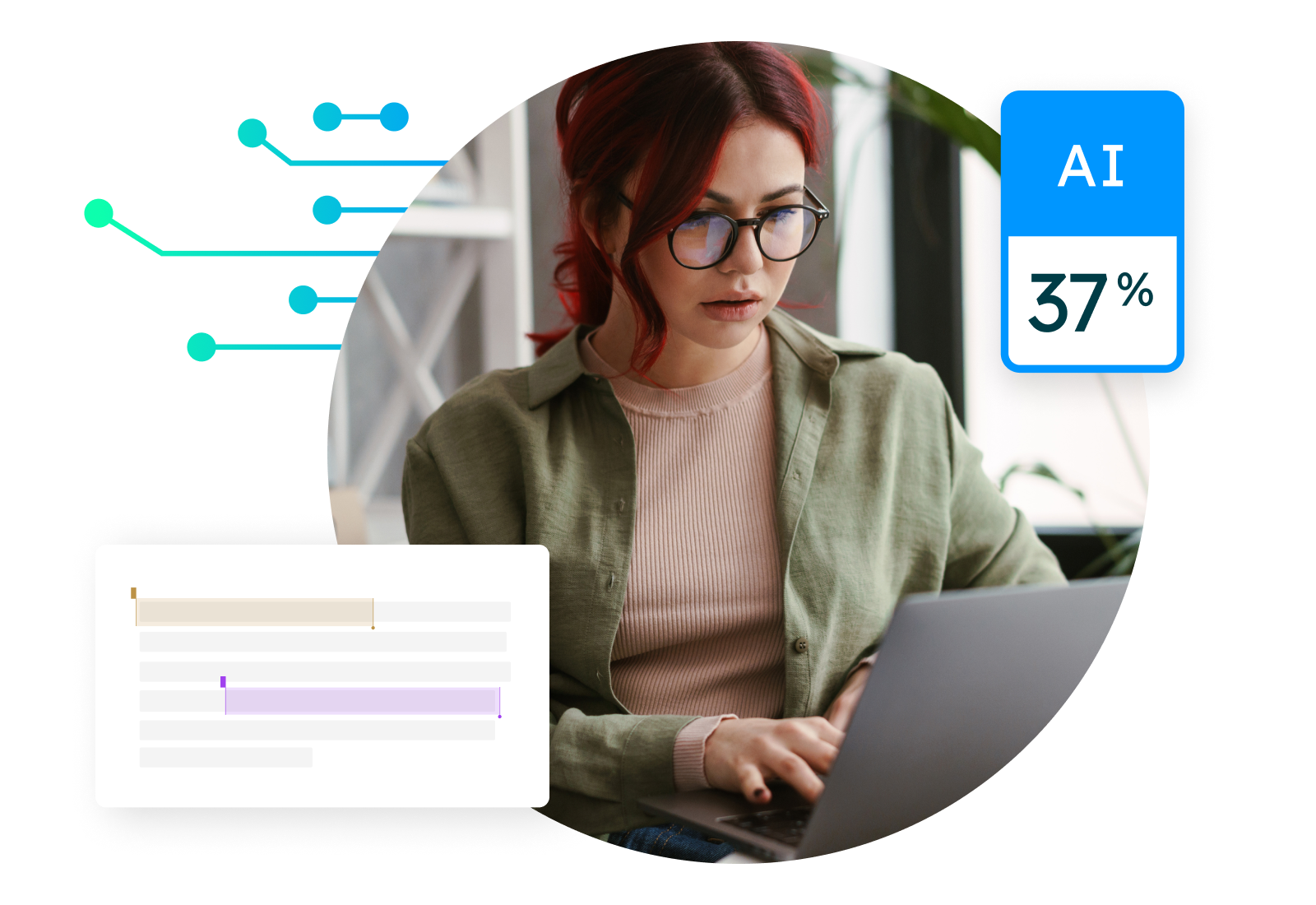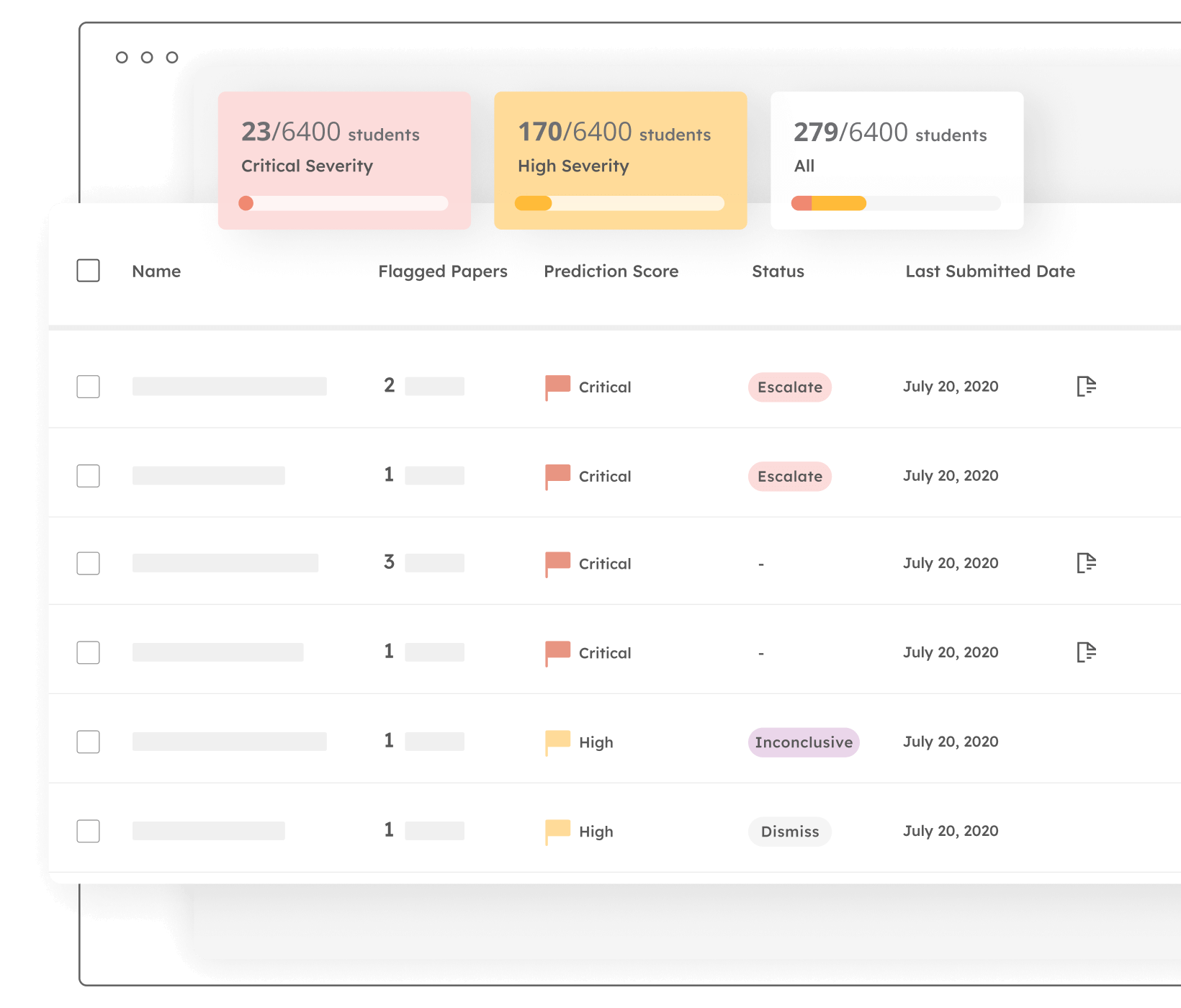 Contract cheating
Get immediate insight into potential contract cheating with an easy-to-use dashboard and data-rich reports.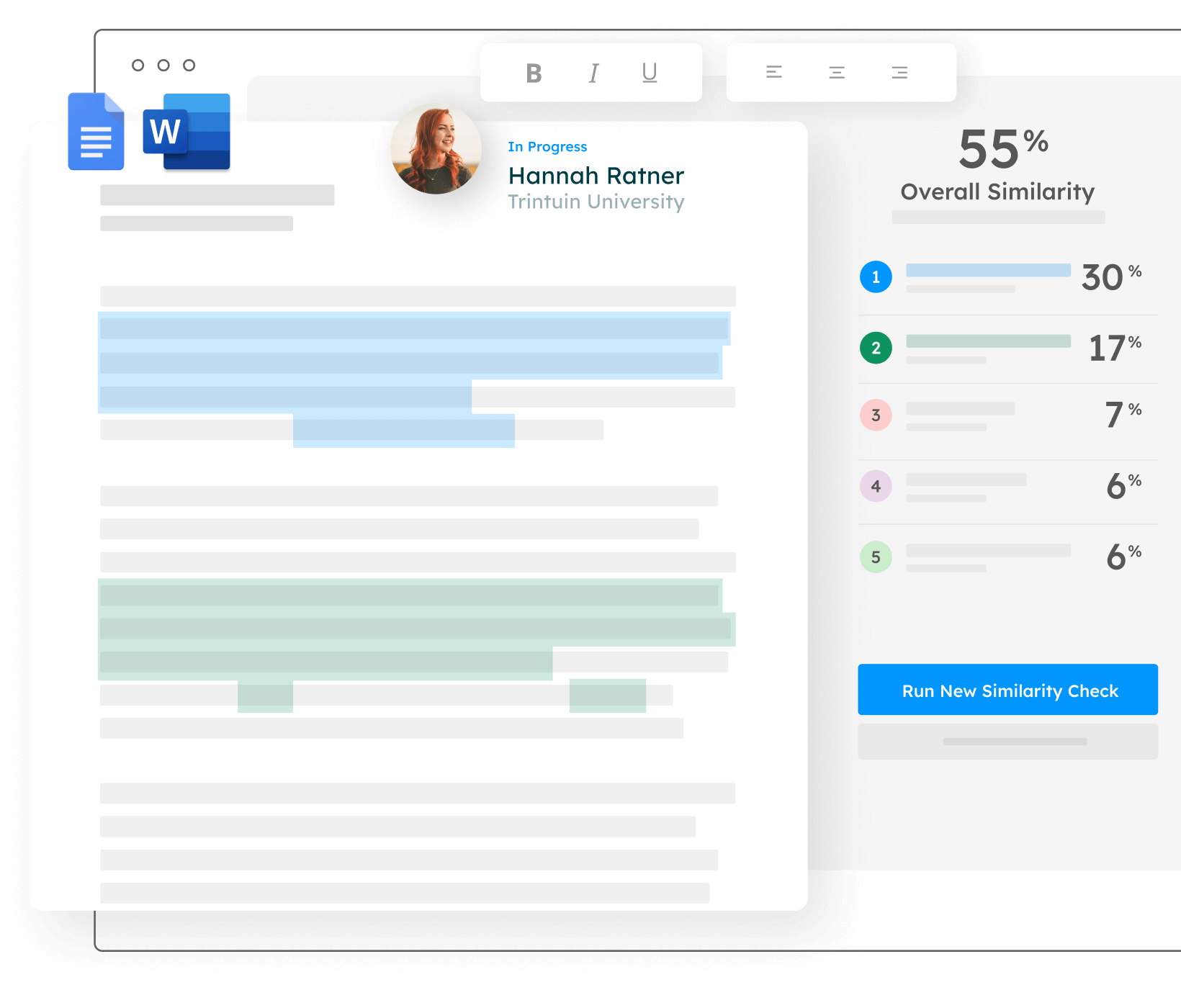 Draft Coach™
Help students check for similarity, receive citation support and improve their writing while they draft in Google Docs™ or Microsoft® Word for the web.
Ready to talk?
Chat with an expert.
We look forward to talking with you about how Turnitin can help advance integrity at your institution.