Transform

grading into
learning
Deliver assessments anywhere and dramatically cut grading time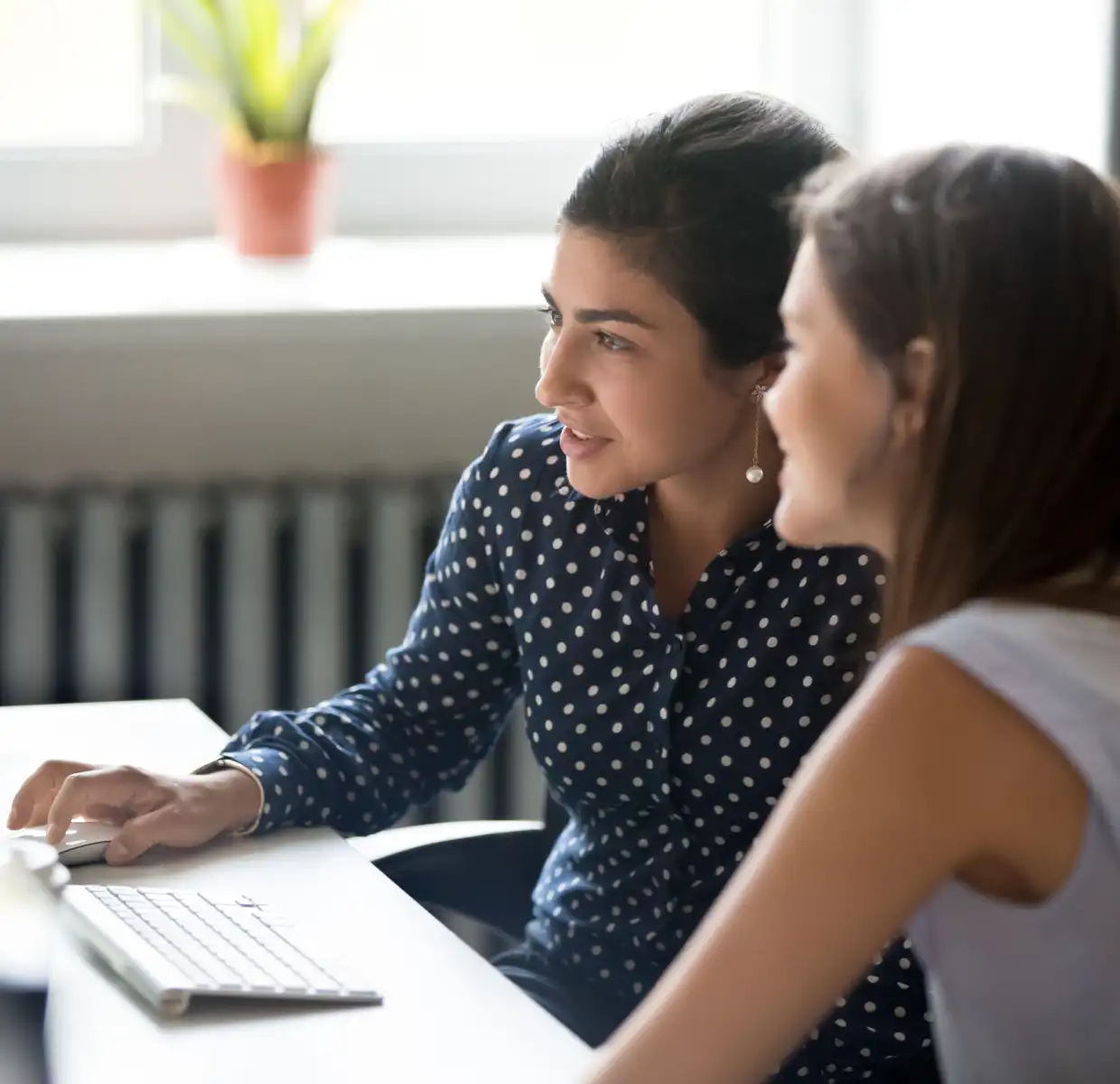 Help your educators get started with Gradescope.
What you can do with Gradescope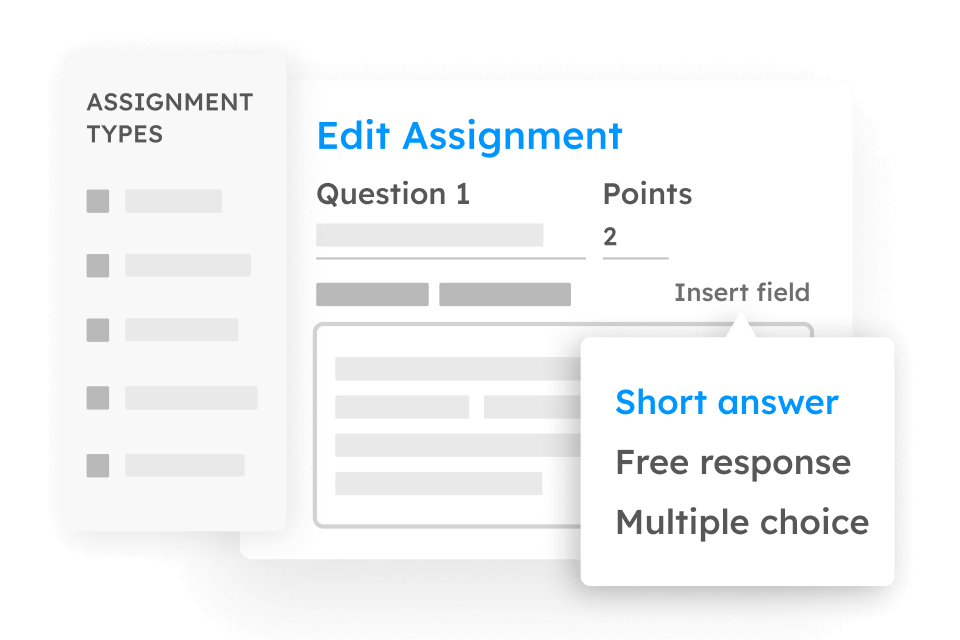 Deliver high-quality assessment
Educators can build, administer, and grade paper-based, digital, and code assignments whether in-person or online.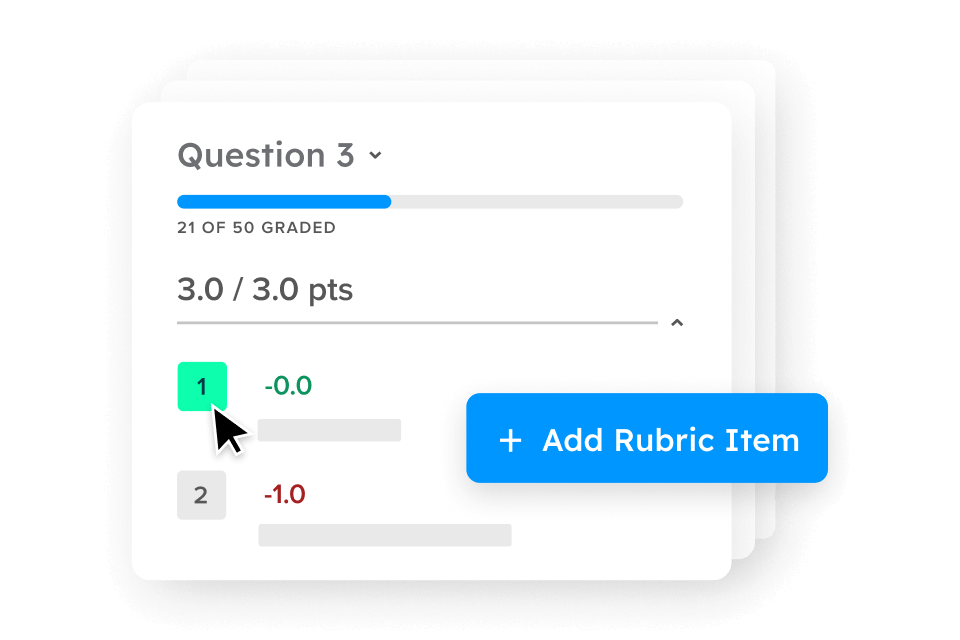 Improve & accelerate grading
Streamline educator workflows, increase consistency, and cut grading time by up to 80%.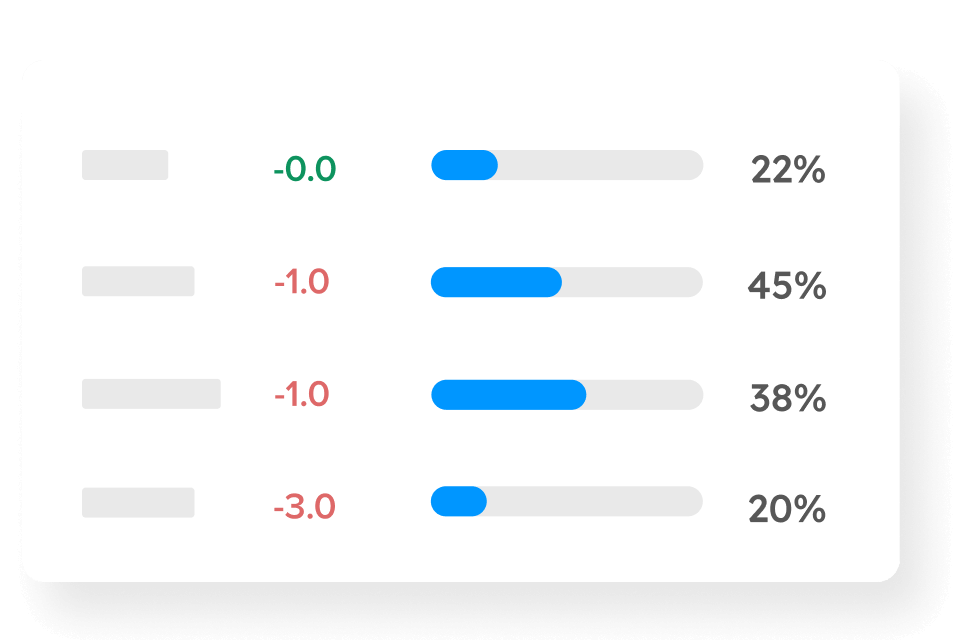 View student learning trends in real time
Item-level statistics give educators immediate and actionable feedback on student progress.
Features Overview
Gradescope helps educators seamlessly administer and grade assessments, whether online or in-person.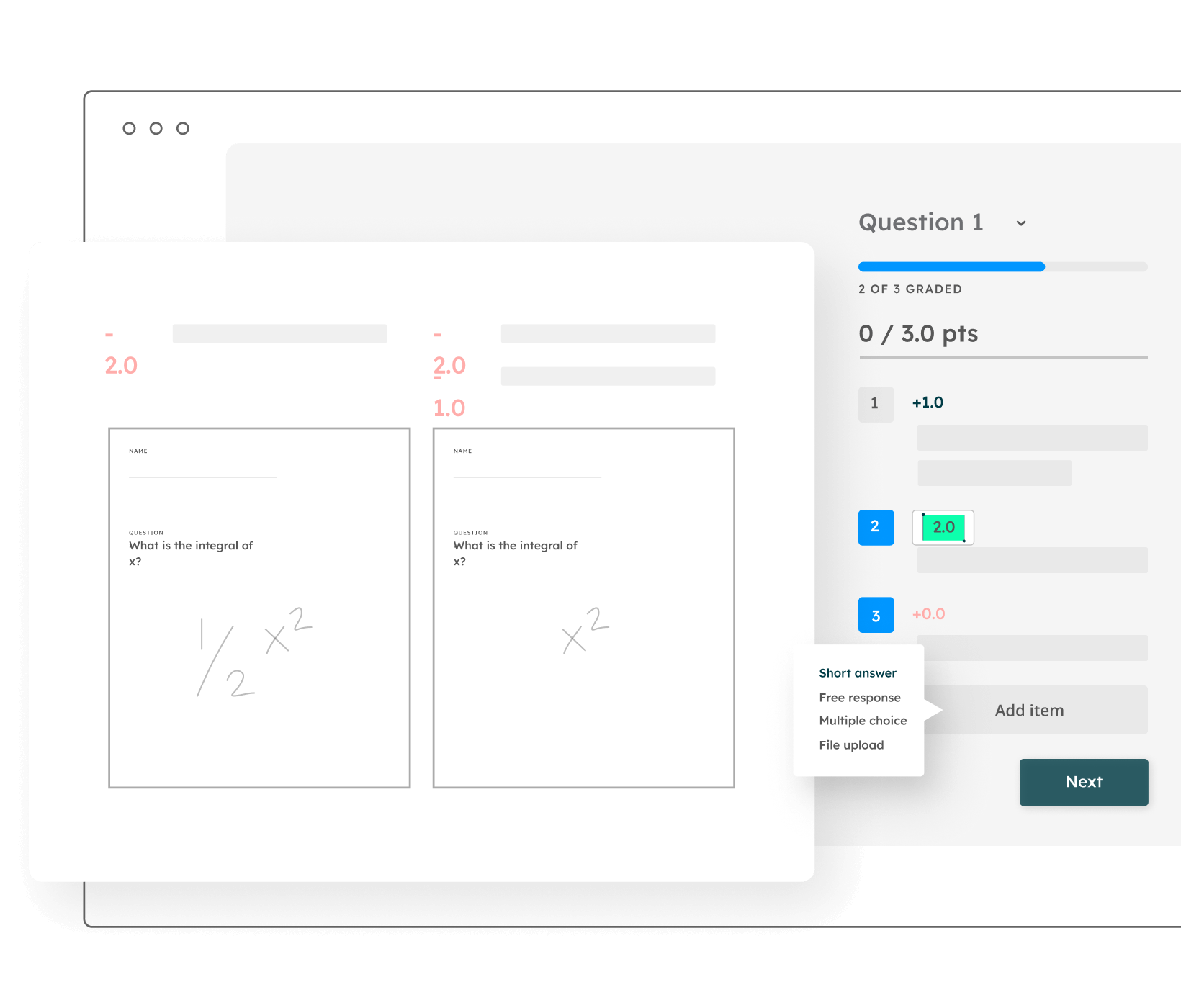 Dynamic rubrics
Built in advance or created on the fly, rubrics can be constructed collaboratively and adjusted at any time. Give detailed student feedback with just one click. Gradescope's Dynamic Rubric feature automatically applies changes to previously graded work and facilitates collaborative grading, creating a reliable, real-time standard for all students. Keyboard shortcuts also help speed up educators' workflow, helping cut grading time even further.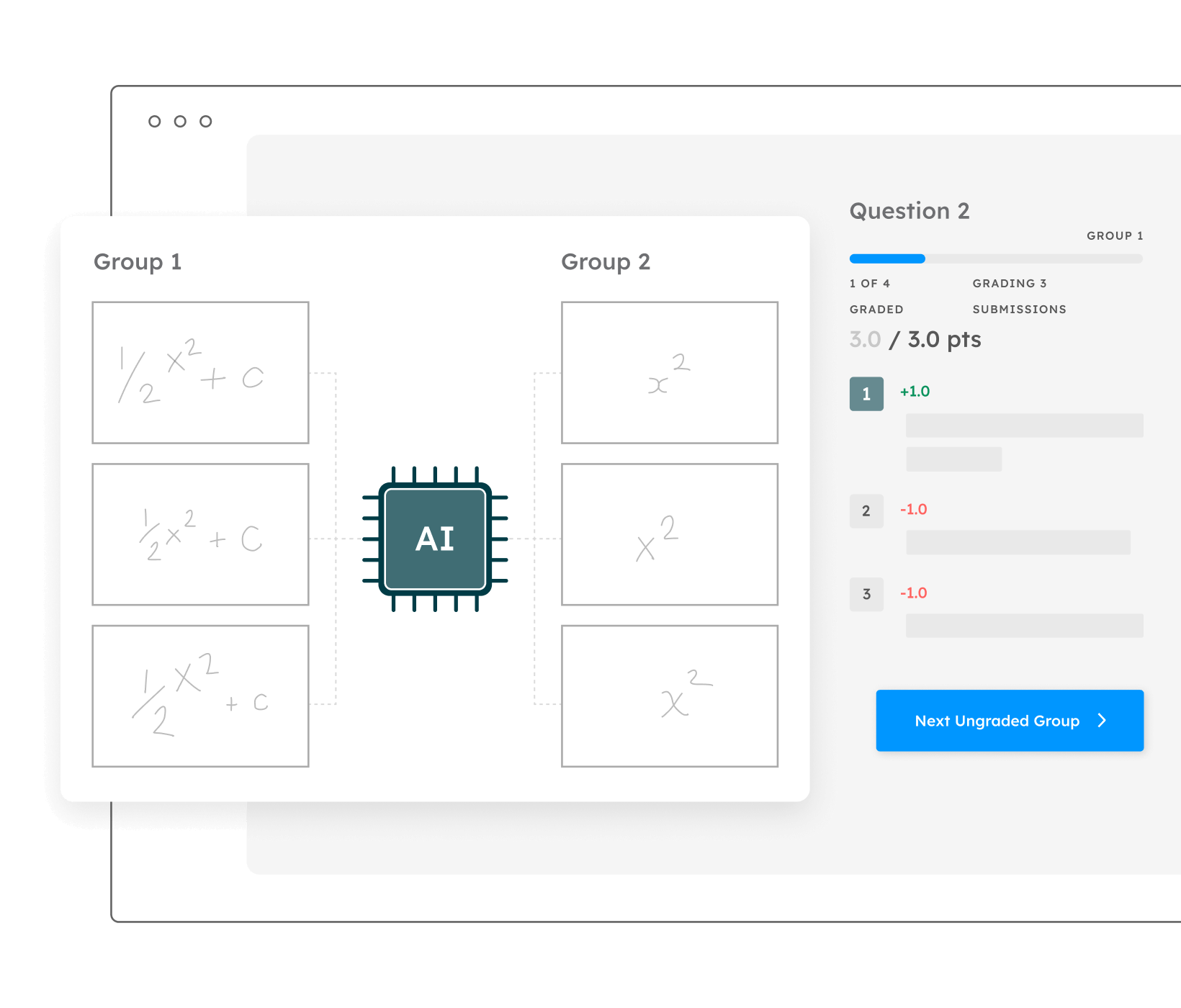 AI-assisted grading
Leading-edge AI technology automatically groups similar answers together, eliminating redundancies, saving time and enabling higher-quality feedback. Gradescope makes it easy for educators to digitise student submissions, including handwritten diagrams. Its AI-assisted Answer Groups feature identifies patterns in students' answers by arranging them in assessable groups, for more consistent and faster grading at scale.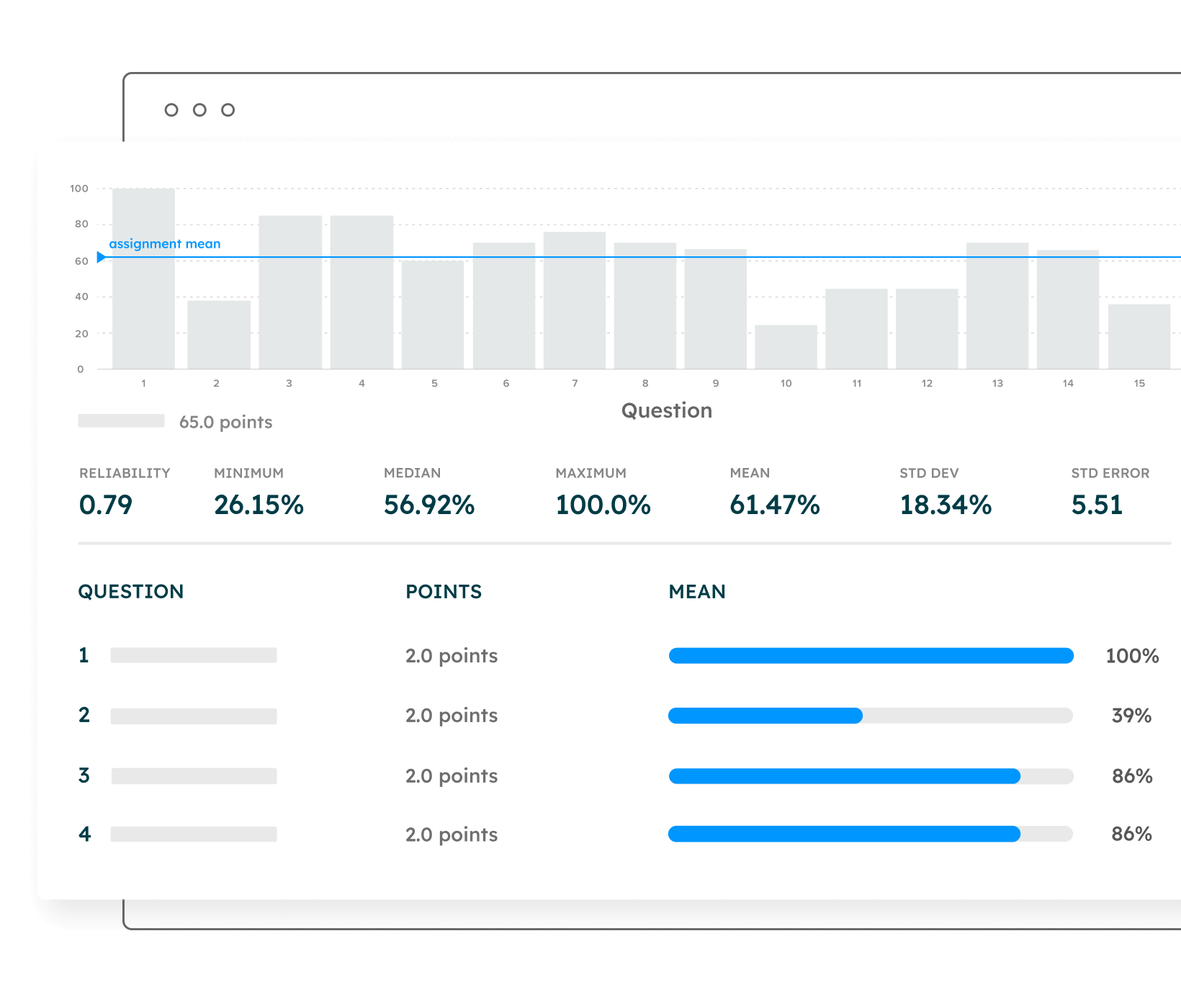 Question & rubric level statistics
Detailed analytics help educators get a clear picture of assessment performance and address student learning gaps in real time, while informing department-level curriculum. Featuring per-question and per-rubric item analytics, Gradescope produces meaningful, actionable insights on student performance.
Easy to access data enables educators to pinpoint knowledge mastery and gaps, and provide just-in-time feedback. Graders can also measure course-level progress and align to key learning objectives.
Educators love Gradescope
Ready to talk?
Chat with an expert.
We look forward to talking with you about how Gradescope can help transform grading into learning at your institution.